Clearit.ca's Blog on Customs Brokerage and News Updates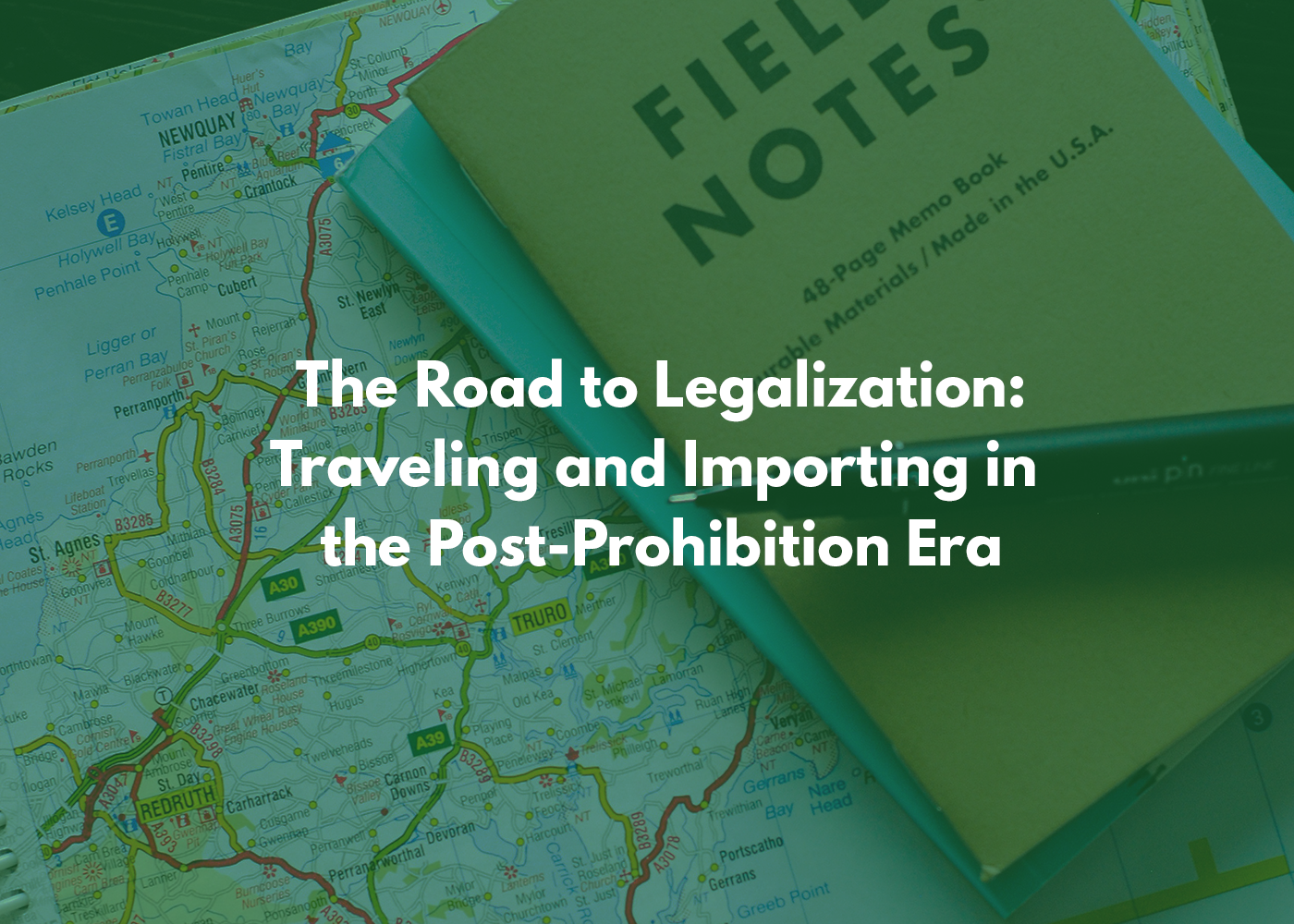 In late June, Prime Minister Justin Trudeau announced that October 17, 2018, would be the official date in which people in Canada could buy, sell and consume recreational cannabis, ending decades-long prohibition.
Trudeau's benchmark date for official legalization comes off the back of the Cannabis Act, which passed in Senate on June 20, 2018. The act will serve as the official document regulating the amount of cannabis a person can legally buy, sell and possess. It will also be "subject to provincial or territorial restrictions."
But while the distribution and consumption of cannabis within Canada will change and evolve from province to province and territory to territory, the rules and regulations become murky around the border. Things can get confusing in regards to importing cannabis into Canada or travelling across the border.
The border rules haven't changed
Cannabis growers, distributors, and consumers in Canada will, in general, have more freedom when it comes to cannabis come October 17th — but as you get closer to the border, the rules are still pretty rigid.
In the United States…
Despite being home to several legalized cannabis states, it's still highly illegal to transport cannabis across the border into the United States. It doesn't matter if you're travelling to marijuana-friendly Maine — it's illegal under U.S. federal laws, even if it's legal for individual states. The rules at the federal level won't bend even though Canada has adapted their own laws, because the federal government is who handles border crossings, not the specific states.
In fact, travelling to the United States can become a lot harder for consumers and those in the cannabis business. If the U.S. Customs and Border Protection discovers that you are involved in the cannabis industry, finds cannabis upon entry into the United States, or determines you have consumed cannabis in the past, you can be subject to a number a penalties, such as:
Denied entry into the U.S.
Confiscation of cannabis
Legal prosecutions and fines
Jail time
Canadians traveling across the border who have used cannabis in the past, but have not been involved in cannabis-related investment or crime, should be aware that they are entitled to not answer the question and return another day to try crossing the border. This is the safest legal option for Canadians who have used cannabis.
In Canada…
Despite cannabis being legal within Canadian borders, you still can't cross over the border with any cannabis in your possession — yes, even if you're traveling from a country with legalized cannabis into Canada. Serious criminal penalties will apply if you try to cross into Canada with cannabis, even if you're a medical marijuana patient.
And the rest of the world…
Although the Government of Canada has become more tolerant of cannabis, it doesn't mean other countries need to respect Canadian laws inside their own borders, even if you're a medical marijuana patient. Cannabis is still illegal in many countries around the world, and even where it isn't, you can't bring in outside cannabis.
Cannabis can be imported, but it's a complex process
There's a number of reasons why someone within the cannabis industry, or in the Government of Canada, would want to import cannabis, such as:
Scientific research
Genetic value
Consumption
All reasons are important, whether it's for medicinal purposes or economic stimulation, but the process to acquire cannabis from overseas and import it into Canada requires a deep understanding of complicated rules and statutes.
Importers need to consider rules enacted by foreign governments when it comes to buying and selling substances considered controlled by much of the world. There could be tricky, but necessary, paperwork that arises out of various international treaties.
There are also different government bodies and entities that cannabis business owners can go through, each of them offering unique advantages — monetary or otherwise.
One major entity is Health Canada. Without the proper permits and import certificate from Health Canada, there can't be any transactions with overseas cannabis products. They need to be certain of the quality of product being imported as well, and need information such as its intended use, brand name, quantity, and the name of the exporter in the foreign country.
A perfect spot for a customs broker
Health Canada isn't the only regulating body that needs paperwork, time, and attention. Exporters will need to comply with their own country's laws and regulations, and there are other Canadian entities that might become involved in your import of cannabis other than Health Canada.
The bottom line is that this process is deep and complex. It may seem easier to handle the process individually, without the help of a broker. But importing cannabis is a pretty fresh and new idea in Canada — a customs broker will provide the required know-how that's involved with importing cannabis. They'll deal with exporters and foreign governments. A broker will complete the majority of the monotonous paperwork, while adhering to the strict laws in place at the Canadian Border.
For more information on cannabis and importing cannabis products, contact Clearit today!